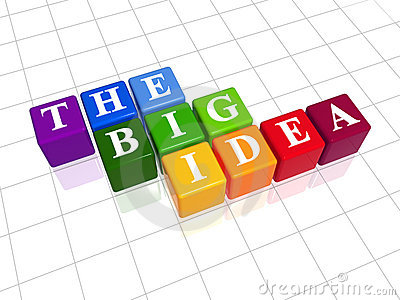 10 Reasons Why you Need a Business Card

Do you still need a business card? While having a business card is not a requirement and sharing your information is incredibly easy to do these days, you (probably) still need a card for a number of reasons. We list 10 reasons below.
1) Our memory sucks.
If you met 10 people yesterday and you've got all their contact information, it's quite difficult to distinguish who is who and recognize people just from their email addresses.
2) Business Cards are personal and have some level of intimacy.
Many online tools are awesome. While familiarizing with someone's work and background may be one click away, it will never be as intimate as exchange business cards physically.
3) They show you are professional.
Yup, that's right. The fact that you took the time to arrange some business cards for yourself, indicate that you're serious about your title on the business card.
4) Business cards are a proof of your business.
If you're like most businesses, you gotta work hard for your reputation. When a good looking business card is in place, people will trust you enough to contact you.
5) Business Cards get attention and show personality.
Every time I give my business card, people always have a good look at it. In fact, people memorize me as a designer, and my card helps them to keep their memory about me in good shape.
6) They make you referable easily.
Sharing your information with a third person is easier when they have your business card. It's true! Imagine sending a link to someone's profile or a photo of someone's business card. Which one has the higher impact?
7) They build your brand.
When you give your card to people, they familiarize with you and your brand. It's one of the simplest ways to establish your brands.
8) They are budget friendly.
With their affordable cost, they beat the costs you'd have to pay on leaflets and product samples. Practically even the most price conscious professionals and entrepreneurs can afford them.
9) On introductions, business cards keep the focus on one person at the time.
While smart phones are better at handling your contacts and have large data storage to store the contact information of all people in your hometown, business cards are way better at introductions and first-time meetings.
10) You'll meet someone without any battery left.
It happens all the time, possibly even to you. You meet someone who doesn't have enough battery. You want to do some transaction with that person but the battery is out. In Business cards will do the work at it's fullest.
So what do you think? Do you carry a business card?
Boyer: Executive glamor shots and the art of the business card photo
York Daily Record
But in my one year as reporter on issues of commerce in York County, I've discovered something even worse creeping through the pages of my business card binder. Its translucent pages resemble an awkward yearbook. Or a game of "Guess Who?
See all stories on this topic »
Dialogue between faith, business is ongoing
Reporter Newspapers (blog)
Local members of the clergy are often called upon to bless the meals served at the regular gatherings of business groups. Between passing of business cards, rubbing elbows and partaking of the catered food, faith leaders ask their audience to meditate ...
See all stories on this topic »
Minted Announces the Guest Judges' Awards from their First-Ever Art Print ...
Albany Times Union
Minted has radically transformed what consumers now expect in wedding invitations, save the dates, birth announcements, holiday cards, business cards, and other personal stationery. The company's paper and printing is of the highest quality and it ...
See all stories on this topic »
Rent-A-Grandma helping older women find work
Ventura County Star
After he launched Rent-A-Grandma, put up a basic website and passed out a few business cards, he heard from Fox News. "They did a segment on us and the phone started ringing," Pliss said. "We got slammed. We got calls from all over the US" He also got ...
See all stories on this topic »
Myth: E-Newsletters Are Easy to Create and Send
Business 2 Community
They may wonder what other sneaky things you do to try to grow your business. Going through the business cards you gather at a trade show and inputting all of those e-mail addresses is NOT the way to build your e-newsletter list.
See all stories on this topic »
SXSW Attendees Get NFC Business Cards from Vizibility
Review seeker (press release)
Private Beta Opened Exclusively for 1000 SXSW Event-Goers; Instantly Share Contact Info, Personal Online Content, Common LinkedIn Connections and More By PR Newswire AUSTIN, Texas, Feb. 24, 2012 /PRNewswire/ --??Vizibility Inc. announced today that the ...
See all stories on this topic »
Credit and debit cards both convenient and dangerous
Dayton Daily News
Many credit cards carry zero-liability policies, so users are able to dispute unauthorized charges. Debit cards typically carry limited-liability policies requiring cardholders to cover a percentage of lost funds. As a result, your Better Business ...
See all stories on this topic »
Minority-owned businesses survive
Richmond Times Dispatch
Bernard Robinson Sr. started Networking Technologies and Support Inc. in 1997 on $4200 borrowed with credit cards and a vision. "I didn't have any money," said Robinson, who had been working in the IT industry. "This business was started more on a ...
See all stories on this topic »
Credit, debit sales revenue reported to IRS
San Francisco Chronicle
More than 50 million businesses that accept credit or debit cards or online payments are grappling with a new tax-reporting form they received for the first time this year, the 1099-K. In an effort to uncover income being hidden from the Internal ...
See all stories on this topic »
How a small

business

can build a billion dollar brand
GeekWire


Business

cards

– You may feel that your website is the new

business

card, but that simply is not true. Every small

business

owner needs to carry around creative

business

cards

, because they are great tools for introducing your brand.
See all stories on this topic »
Visa 1Q profit rises 16 percent as card use rises
San Jose Mercury News
By EILEEN AJ CONNELLY AP

Business

Writer The VISA logo and hologram are shown imprinted on a VISA credit card in Boston, Tuesday, Feb. 7, 2012. Visa Inc., reports quarterly financial results Wednesday, Feb. 8, 2012, after the market close.
See all stories on this topic »
How to Succeed in Small

Business

Even During Hard Times
Huffington Post
Since then, I have launched a half-dozen successful businesses and been responsible for a score of inventions (and more than 40 patents) in fields as diverse as credit card processing, mining, mass transit, medical equipment and off-shore oil ...
See all stories on this topic »
TSYS Signs Tinkoff. Credit Systems Bank to License PRIME 4
MarketWatch (press release)
Credit Systems Bank (TCS) has successfully upgraded to PRIME 4, the latest version of TSYS' card and merchant management solution. TCS introduced the first credit card monoline

business

in Russia using the PRIME platform to launch 1.7 million credit ...
See all stories on this topic »
China OKs Citi Credit Card Biz
Zacks.com
Citigroup Inc. (C) will launch its own credit card

business

in China. Its Chinese subsidiary Citibank (China) Co. Ltd. has received approval from the China Banking Regulatory Commission. The company will launch both retail and commercial

cards

before ...
See all stories on this topic »
Trade Show 101: 6 Tips to Turn Your Next Trade Show Into Cash
Channel Partners (blog)
Bring lots of

business

cards

. Seems silly right? Totally obvious? Well you'd be surprised how many people run out and then are scrambling to write their info on other

cards

or pieces of paper. When you don't have

cards

on you, it makes you look silly, ...
See all stories on this topic »
Oh Baby! MyPublisher.com Again Raises the Bar in the Card

Business

With ...
MarketWatch (press release)
8, 2012 /PRNewswire via COMTEX/ -- On the heels of its highly successful holiday card debut, MyPublisher is proud to announce a new baby card collection, including birth announcements and baby shower invitations, just in time for the official spring ...
See all stories on this topic »
5 Things You Need to Know Today: Feb. 8
Patch.com
2. Don't forget the

business

cards

! The Grafton

Business

Networking Group meets from 5 to 7 pm at Grafton Community House, 27 Main St., South Grafton. 3. No matter which chocolate product you choose to give this Valentine's Day, focus on quality, ...
See all stories on this topic »
Area Fish Company President Returns in the Thick of Magic Valley's Water Issues
Twin Falls Times-News
"I didn't even change my

business

cards

." Cope has been with the company since 1973. He was originally hired as a general manager and moved up the ranks to president. And as Cope advanced his career, Clear Springs was just as busy expanding.
See all stories on this topic »
The power of the humble business card
Dynamic Business
What's your business card saying about you and your business? Cheap, flimsy or poorly printed business cards do little to create a favourable first impression, so consider these five ways of enhancing the impact your card has on everyone you meet.
See all stories on this topic »
CloudContacts solves business card overload problem
AGBeat
Handing out and receiving business cards is a fantastic way to network outside of the internet. Sometimes actually having an in-person talk with someone can do a lot more for a professional relationship than only ever chatting through email or social ...
See all stories on this topic »
Totowa business man to pay $2.32M in phone card scam
NorthJersey.com
The companies were: Millennium Telecard Inc., Telecard Center USA Inc. and Millenium Tele Card LLC, all of the same address on Lexington Avenue, Clifton, and Coleccion Latina Inc., of Passaic, which also does business as Conexion Latina, ...
See all stories on this topic »
Zuckerberg's Facebook IPO haul could top $28B
New York Post
He handed out business cards reading, "I'm CEO, b*tch." Today, Zuckerberg has upgraded his wardrobe to Brooks running shoes and even dons a sports coat for special meetings, like with President Barack Obama and Oprah Winfrey. And his social network has ...
See all stories on this topic »
T-Mobile Caters to Small Business With Square and More
PCWorld (blog)
Bouncing back after its proposed acquisition by AT&T crumbled, T-Mobile is aggressively courting small business customers with a variety of services. For starters, T-Mobile is the first of the wireless providers to start offering the Square credit card ...
See all stories on this topic »
Wright Express To Present At The Keefe, Bruyette & Woods Cards, Payments ...
TheStreet.com (press release)
By Business Wire 02/01/12 - 04:05 PM EST Wright Express Corporation (NYSE: WXS) announced today that Steve Elder , Senior Vice President & Chief Financial Officer, will present at the Keefe, Bruyette & Woods Cards, Payments & Financial Technology ...
See all stories on this topic »
T-Mobile, Square give small businesses easy way to take credit cards
FierceMobileIT
Cash-only small businesses that would like to take credit cards if the money from transactions were deposited directly in their bank accounts within 24 hours have a new opportunity from T-Mobile. The company announced a partnership with Square Inc., ...
See all stories on this topic »
NAPW Centennial Local Chapter Held A Networking Meeting This January with ...
PR Web (press release)
Networking, introductions of new members and exchanging of business cards began at 7:30am. Beth Caldwell opened the meeting at 8:00am, with a discussion regarding magnetic name tags and tracking down a good source. Other topics covered for new business ...
See all stories on this topic »
Taylor Mingos, founder and CEO of Shoeboxed, Inc.
Durham Herald Sun
The company, which employs about 40 people in offices on Broadway Street downtown, is in the business of extracting data from paper documents such as receipts or business cards, as well as from emails or documents already scanned into a computer, ...
See all stories on this topic »
Wendy's revamps menu, stores, staff, are you revamping?
AGBeat
Are you launching a new website and new business cards? Is that enough? None of these things is enough if you are not making the decision to look at every single employee you have and asking if they are five star? When you (and Wendy's) spots dozens of ...
See all stories on this topic »
Lawmakers pursue $1.2 billion data center
Omaha World-Herald
The 30-something executives don't leave business cards, although they might be from the West Coast, if their concern about early Lincoln lunchtimes is any clue. But the potential economic impact of their project is no secret among state leaders: a ...
See all stories on this topic »
Top mistakes made using LinkedIn
Post-Tribune
Possibly with many in business been conditioned to collecting business cards, this may explain why so many connect on LinkedIn through the initial invitation and then never reconnect with that individual. Business networking is an ongoing process.
See all stories on this topic »
Firms find help in quick loans
Crain's New York Business
His five-employee business was not profitable, and the credit limit on his American Express Platinum card had been abruptly shrunk from $120000 to just $15000 after 2008. On the recommendation of fellow small business owners, Mr. Arfi—whose company, ...
See all stories on this topic »
The offshore wind industry elite meet in London to address critical supply ...
EcoSeed
... on market giants such as RWE Innogy, Eneco, GDF Suez, RES Offshore, Acciona, Siemens, Alstom Wind, Mitsubishi etc., but also an opportunity for new as well as for already established businesses to shake hands and exchange business cards.
See all stories on this topic »
5 Things: Farm Fresh, Business Cards & More
Patch.com
Get those business cards ready. Join the North Kingstown Chamber of Commerce for a business after hours at El Tapatio. Event includes delicious Mexican fare, networking and door prizes. $10 for members and $15 for non-members. Runs from 5 to 7 pm 2.
See all stories on this topic »
5 Skills That Will Drastically Improve Your Professional Street-Cred
Business Insider
Visit UPrinting for professional business cards and other online printing needs and get 25 percent off using the code BCGA25. After four (or more) long years, you finally graduated from school and have been thrust onto the mean streets of the job ...
See all stories on this topic »
Sponsored Post: UPrinting - Spread your Message!
Austinist
And one of the most popular tools to sell yourself in the business world is the business card. It will help you to promote yourself and your works to other people. Business cards also help you to establish a connection with the industry players.
See all stories on this topic »
Why the credit card business will grow robustly now
Daily News & Analysis
Several factors strongly indicate that credit card businesses will grow robustly in the coming years. The first is the emergence of strong credit rating agencies in India. Card issuers now have access to complete information of the applicant prior to ...
See all stories on this topic »
Google Wallet Open for Business Again
PCWorld
By Tony Bradley, PCWorld Google has issued a fix that changes the behavior of Google Wallet prepaid cards to prevent abuse. The ability to add new prepaid cards to Google Wallet has been restored, and the mobile payment system is back in business.
See all stories on this topic »
Making their own way
Santa Rosa Press Democrat
Petaluma mother Sandy Smail and her son John, 21, collected business cards, fliers and pamphlets. Like other parents, Smail said the process is overwhelming. John, who has mild cerebral palsy and developmental delays, works at Costco now and previously ...
See all stories on this topic »
How to show 'Iowa nice' to Chinese diplomats
DesMoinesRegister.com
John Deere, for example, never doles out its famous green and yellow trucker caps when doing business in China. (The farm equipment built and sold there, however, keeps the Moline, Ill., company's signature colors.) BUSINESS CARDS: Use two hands when ...
See all stories on this topic »
Card Compliant Offers Complimentary Webinar on FinCEN's Prepaid Access Rule
MarketWatch (press release)
KANSAS CITY, Mo., Feb 15, 2012 (BUSINESS WIRE) -- Wayne Chatham, CEO of Card Compliant, announced today that the company is offering a complimentary Webinar to educate retailers, restaurants and other card issuers and vendors on compliance solutions ...
See all stories on this topic »
IRS Defangs Credit Card Reporting Rule
CFO.com Magazine
The Internal Revenue Service responds to business concerns by eliminating a requirement from its new pay card reporting rule. Responding to an outcry from small-business concerns, the Internal Revenue Service has taken some of the teeth out of a tax ...
See all stories on this topic »
Business Card-Sized Multitools Bring More Utility to Your Wallet

Wired

Currently on Kickstarter (and blasting past their target funding goal), Tuls looks like a metal business card but is cut such that it can be used as a variety of useful ...

See all stories on this topic »

Advice From the Field: Business card is a worthy investment

Times Herald-Record

A business card is a tiny billboard. It may have an extremely brief life — left behind or tossed before the recipient leaves a venue. Cards obtained at home shows ...

See all stories on this topic »

 


 
FullContact: Card Reader App With Human Transcription

The Next Web

With its new Card Reader app for iPhone, users can simply snap a picture of a business card, and let people – flesh and bones – transcribe and verify the ...

See all stories on this topic »

Average credit card debt per borrower dips in 2Q

Seattle Post Intelligencer

LOS ANGELES (AP) — Americans remain stingy about carrying credit card balances and are making more of an effort to make timely payments, trends that have ...

See all stories on this topic »

 
CIBC Looks to Sell Card Portfolio as TD Wins Aimia Partnership

Businessweek

Canadian Imperial Bank of Commerce is in talks to sell about half its Aerogold credit-card portfolio to Toronto-Dominion Bank, the lender that's taking over as the ...

See all stories on this topic »

 
Palm, Tarot Card Reader 'Miss Mello' Opens in Milford

Patch.com

Her business, initially established in East Boston, is now located at 20 Main St., across from the Dunkin' Donuts. She remade the interior of the former Silver ...

See all stories on this topic »

 
Home Business Innovation: Lonetree Cards

The Guardian

My sister and I set up our company 18 months ago working from home in Yorkshire, designing unique and intelligent stationery that is sold to lots of lovely shops ...

See all stories on this topic »

 
Citi's New Credit Card: Buy Now, Pay Whenever

Businessweek (blog)

Citigroup (C) is offering surprisingly decent terms on a new credit card, dubbed "Simplicity." Launched in late July, the Citi plastic promises no interest on ...

See all stories on this topic »

 
 
FullContact: Card Reader App With Human Transcription

Paul Sawers

With its new Card Reader app for iPhone, users can simply snap a picture of a business card, and let people – flesh and bones – transcribe and verify the ...

The Next Web

 
La Petite Fashionista: Try This Trend: Beautiful Business Cards noreply@blogger.com (Lauren Felix)

As I get ready for this weekend's Wisconsin blogger brunch I couldn't help but think how I needed a new chic business card to trade with the other bloggers!

La Petite Fashionista

 

Thank you for your fast and efficient service.  All firms in HK are not able to provide the 

fast and efficient design service in just 2 hours!    

Andy Garcia

, UBS Switzerland.    June 20,2017

 

Thank you 2hourbusinesscards for your quick and delivery service!  My cards arrived to my 

hotel when I walk into my hotel room... Great Service.   

Nicholas Kourteff,

Credit Suisse Private Bank   July 01,2017

 

 Appreciate your speedy Design service which would take 3 days for other HK firm.

 I have horrible experience with the local firm that dont speak a word of English.

 Your diversity of international consultants fully understand my needs!

 

Eugene Heathman

,  Colorado Real Estate Inc.  June 29, 2017

 

 
Kind protestors provided Mick Mulvaney with 'budget douche' business cards

"You know you hit the big time when these guys started trolling me with [fake] business cards," Mulvaney told the Washington Examiner during a ...

 
 
 
 
 
 
 
 
 
 
 
 
 
 

Is Oasis re-union on the cards?

According to The Independent, a reunion of the band, that split in 2009 is now looking more likely, with 

Sunday's

 Manchester benefit concert following ...

 
 

WEB

 
 

Business Cards

I was asked to mock up a business card for FocusVision's Sales Team. The first thing I did was listen to what they had to say about their existing cards: 1.

 
 
 
 

LongLife business cards

LongLife business cards. by Riotters on Jun 1, 2017. LongLife business cards. It's not a mockup :-) 0 Responses. Icon shotstat share Share 4 views.

 
 

Design Business Card

I need you to design a business card and I want the .psd file to be provided as well. Standard things like my name, phone number, email address, ...

 
 
 
 
Business Cards

 
 

NEWS

 
 
 
 
 
 
 
 
 
 
 
 
 
 
 
 

Business calendar

Don't forget to bring your business cards. Take advantage of this opportunity to learn about the business community. There will be a door-prize ...

 
 
 
 
 
 

WEB

 
 
 
 
 
 
June 27th, 2017 - Hong Kong / Central
Business Cards

 
 

NEWS

 
 
 
 
 
 
 
 
 
 
 
 
 
 

WEB

 
 

Explo 3D Business Cards

Cards will truly be kept by your customers and will not go unnoticed. We have different types 3D business cards and high relief. All our business cards ...

 
 

Bapple business cards

Browse "Bapple business cards" color themes created by art, design, and color enthusiasts. Or, quickly create and experiment with "Bapple business ...
Business

 

Cards

 
 

NEWS

 
 

New Waxahachie printing 

business

 opens, joins chamber of commerce

Copy and Ship Resources, located at 507 North Highway 77, suite 920, provides all sorts of printing needs for customers ranging from 

business

 

cards

 to large posters and everything in between. The store also dabbles in PC repair — offering virus removal services and laptop screen repair thanks to their ...

 
 

The CES Decompress

Sort through 100 

business

 

cards

. ... I was instantly reminded of my CES peeves: people who stop in pedestrian traffic lanes to check their cell phone; b0oth attendants with bad breath (they have to get close because of the relentless din); people with black or glossy 

cards

 you can't write on; and, finally, ...

 
 
 
 

Chamber networking event includes food drive

Everyone (members/non-members) is welcome to bring your friends and 

business

 associates along with plenty of 

business

 

cards

 and take advantage of this event to network your 

business

, organization or upcoming event. "You will have many chances to make new contacts and get more 

business

 no ...

 
 

How LA's MLK Boulevard got its name because of another King

Local 

business

 owners recoiled at the idea of spending money to change their 

business

 

cards

, letterheads and more to reflect the new address. And fiscal hawks said it would cost the city too much to change signs and maps, and confuse the postal workers, too. "The post office department said we don't ...

 
 

Take the Kids: Javier Jarquin a ninja of 

cards

 and comedy

What do computer programmers and playing-card ninjas have in common? Nothing. The answer is nothing. No one is more aware of this than Javier Jarquin​, a professional card ninja and ex-computer programmer. "I mean, come on, who sits there and thinks they are going to throw cards for a living?

 
 

Allen acquires Minuteman Press Brookfield

Minuteman Press offers printing services including direct mail, flyers, invitations, apparel, banners, stickers, labels and 

business

 

cards

. "The more that people see things and touch things and can retain things, the more often they're going to go back to those same businesses again," she said.

 
 

"Bucket List" CES Ends On Sour Note For HabitAware Founder, Aneela Kumar

During the four day Euerka Park exhibition Kumar and her team gathered over 1000 

business

 

cards

 from interested investors, entrepreneurs, accelerators and even buyers. That's where the story turns sour. As Kumar, her husband, two small children and their grandmother, prepared to leave Las Vegas ...

 
 

Color Ink Builds Brands with New MGI JETvarnish 3D Print Enhancement Press

The result has been the creation of a full-service marketing agency with expert solutions extending from retail display signage, packaging design, merchandising fulfillment and video production, to classic color output like brochures, book covers and 

business

 

cards

. Currently, this classic family 

business

 ...

 
 

OnePlus issues statement as buyers complain of credit card fraud

Placed two orders with OnePlus on the 9th and 10th January 2018. I've used two different business credit cards, that I have not used for any other transaction in over a year. This morning (...) I received a call from my bank, asking me about a fraudulent charge of 50 £ on one of the cards," wrote another.

 
 

WEB

 
 

Business

 

Cards

If you want to buy many products at a low price, click the link below - ( Bundle Offers ) - if you do not like this product then there are many more favorite products - Below there are links - Features of 

Business

 Card

Template : - 90 x 55 mm Portrait Or landscape 

business

 

cards

 (3.5x2.1 in) - 3.5×2 (3.75" x ...

 
 
 
 

Free 

Business

 Card Templates PSD

PSD is set up in 1125х675 dimension (3,75" х 2,25" with 0,25" bleed). You can easily change texts, content, images, objects and color palette. The PSD file is very well organised, with color coded groups and layers named appropriately.